A PROJECT is underway to develop a fully modular insect farm to create a sustainable protein source on a commercial scale.
Harper Adams University, agri-tech firm Flybox and a Buckinghamshire egg farm will collaborate to develop the project.
See also: Poultry.Network Live takes place at Harper Adams University on 6 September – find out more
The £1 million collaboration has been co-funded with £762,194 coming from Innovate UK and DEFRA through the Farming Futures Research and Development (R&D) Fund.
The partners will create and assess the 360 Farm aiming to tackle climate change, land overuse and food waste by using insects as a sustainable source of protein on commercial farms.
Principal investigator Jane Eastham, of Harper Adams University, said: "This is a hugely exciting project, building upon the success of our commercial partner in Africa while drawing upon the multi-disciplinary expertise of academics at Harper Adams.
Alternative proteins
"As the project progresses, we expect that it will not only provide valuable insights commercially but will also widen our knowledge of alternative protein sources, their development and application."
With the new funding for the 360 Farm, the project will seek to integrate seamlessly onto commercial poultry farms with a sustainable animal feed protein source.
Each stage in the insect farming process has its own bespoke, prefabricated component. Combined, they create a low-CAPEX system that would allow farms to produce their own insect protein for use in feed, Flybox said.
The modular insect farm is designed to offer a scalable, sustainable farming solution applicable to any player in the food industry.
It enables such players to purchase insect breeding, nursery, growing, waste management and product processing solutions separately or combined into a made-to-order insect farm.
Decentralised
Andrea Jagodic, co-founder and CEO of Flybox, added: "Flybox aims to ease access to insect-farming technology, moving away from the era of exclusively centralised insect-farming facilities.
"Now, with the funding provided by Innovate UK and DEFRA, we can push forward in our mission to facilitate sustainable farming practices and increase global food security by unlocking insect farming on a wider scale for farmers that desperately need solutions today."
Poultry.Network Sustainability Hub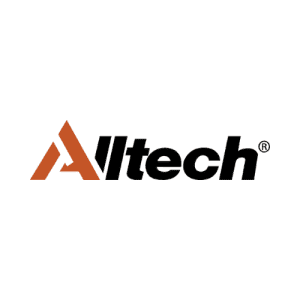 Alltech is a partner of the Poultry.Network Sustainability Hub.
F
ind out more.
The Poultry.Network Sustainability Hub is a project showcasing and supporting the UK's poultry sector as it moves to a more sustainable future.
Find out more here.
All our Sustainability Hub Sponsors