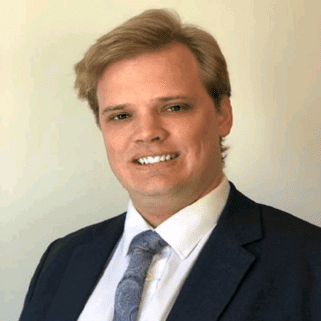 By: Matt Oldnall, Technical Services Manager EMEA/AP
Poultry, egg, feed and raw material producers have a new cost-effective, flexible option for Salmonella control.
Fortrol®, Anitox's newest innovation for feed pathogen control, is designed to mitigate pathogen transmission through feed and prevent processing and milling facility contamination that leads to feed and feed ingredient recontamination.
Anitox's EMEA Director of Sales, Jorge Trindade explains: "Fortrol® effectively controls feed-source pathogens, such as Salmonella. Initial studies demonstrate that Fortrol® possesses flexible dose-dependent Salmonella control at inclusions rates between 2-8 kg/MT. 
"The variable risk associated with feed and feed ingredients requires effective solutions that allow producers to manage their specific risks.
"Fortrol® fits this need by its ability to be used flexibly and independently at various inclusion rates or when required in combination with Finio®."
"The same best-in-class application system supports all of our feed pathogen control solutions.
"This allows for customisable feed pathogen control in which producers can select an optimal Fortrol® inclusion rate or switch between Fortrol® and Finio®. 
Comprehensive Salmonella Control
"Our ultimate goal is to aid producers in developing a cost-effective, challenge-dependent, comprehensive Salmonella control strategy."
Managing feed as a fomite and achieving animal performance and productivity goals require that feed and poultry producers reduce microbial loads and pathogen prevalence found in feed and feed ingredients.
Fortrol®, a synergistic organic acid blend, enables producers to implement cost-effective, flexible Salmonella control in feed and feed ingredients.
Whether applied to feed and feed ingredients on a routine basis, as a corrective treatment for Salmonella-positive feed material or used to flush mills and ingredient processing facilities, Fortrol® enables producers to protect feed value and mitigate risk.
Safe Poultry Feed
Enterobacteriaceae and notable pathogens such as Salmonella, E. coli, Clostridia and Campylobacter, which detract from the value and safety of poultry feed and feed ingredients, are hosted within the variable microbial loads.
Poultry feed is essential to bird performance, health and welfare, accounts for approximately 70% of production costs and is one of the most valuable inputs. Therefore, anything that negatively impacts feed value harms profitability.
As a fomite for bacteria, feed introduces Clostridia, Campylobacter and Enterobacteriaceae, including key pathogens Salmonella and E. coli, into live production.
The correlation between high levels of Enterobacteriaceae in feed and the prevalence of Salmonella is well supported in the literature and used to gauge feed microbial quality. 
Clean Feed Experts
More than 500 publications have connected Salmonella to feed with crucial findings supporting the introduction of Salmonella to ingredient processing and milling environments by naturally contaminated materials and the ability of feed to host Salmonella in diverse populations comprised of multiple serovars.
Introducing diverse Salmonella populations in feed and feed ingredients to milling and processing facilities increases the likelihood of Salmonella contamination in subsequent product loads.
Anitox is the world's leading clean feed expert. We are specialists in treating feed and ensuring that clean feed production is efficient and cost-effective. Our feed pathogen control products, including Fortrol®, are expertly applied to optimise the microbial quality of feed, improve bird performance and protect food safety. 

Fortrol®'s addition to Anitox's feed pathogen control portfolio gives feed producers the flexibility to design Salmonella control strategies customised to their specific challenges.
Producers ready to protect their feed investment by implementing cost-effective Salmonella control with Fortrol®, and those looking to learn more about how Anitox's feed pathogen control solutions address their specific feed-source pathogen risk, can get additional information at www.anitox.com/fortrol.