A GREENTECH firm has announced an intention to build 16 pyrolysis hubs that will buy poultry manure from farms in the Wye Valley catchment area.
Onnu, the firm behind the initiative, says once all 16 hubs are operational, it would provide poultry farmers in the area with a viable market for manure, which the company would then process into biochar.
The 16 hubs will annually sequester more than 500,000 tons of carbon, Onnu added, which would otherwise be released into the atmosphere – making it the UK's biggest carbon removal initiative.
See also: Onnu has a trade stand at Poultry.Network Live 2023 – have you booked your ticket yet?
Onnu said it would open an office in the Herefordshire area later this year, and that it had four potential sites for its first pyrolysis hub identified. It hopes to have this up and running by Spring 2024.
The firm says the hubs are "no larger than a typical barn and are completely self-contained, self-sustaining units with underground storage".
"They will create no discernible noise or odours, so their operation will have no impact on the surrounding areas," it added.
1.6 million tonnes of biowaste
The ultimate aim is to build 16 hubs across Herefordshire, Shropshire and Powys by 2027 in locations with a high density of poultry farms.
Each hub, consisting of two pyrolysis machines, can process 10,000 tonnes of waste biomass each year.
Onnu said once all 16 hubs are built, 1.6 million tonnes of waste biomass would be processed annually, sufficient to account for all the poultry litter produced in the Wye Valley catchment.
"By using this waste biomass as a pyrolysis feedstock, we turn a problem into a revenue stream for local farmers," said Giles Welch, CEO of Onnu.
"The resulting biochar will be used as a safe and transportable organic fertiliser forming part of a circular economy in UK agriculture. This is the only genuinely sustainable solution to the problems facing the Wye Valley."
Poultry.Network Sustainability Hub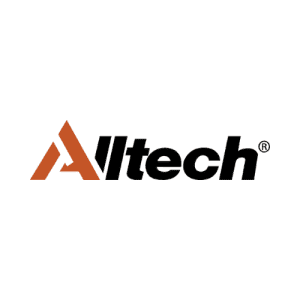 Alltech is a partner of the Poultry.Network Sustainability Hub.
F
ind out more.
The Poultry.Network Sustainability Hub is a project showcasing and supporting the UK's poultry sector as it moves to a more sustainable future. Find out more here.
All our Sustainability Hub Sponsors