THE British Poultry Council (BPC) has warned that the UK's industry 'cannot afford' any disruption to the trade of fresh poultrymeat.
Government minister Michael Gove recently outlined a 'reasonable worst-case scenario' to trade organisations. It suggested there could be delays at the border at the end of this year when new controls are likely to be implemented.
See also: Broiler production to decline across Europe
The UK's poultry industry is highly reliant on 'just in time' trade with the EU, according to the BPC's chief executive Richard Griffiths.
He added that there were fundamental questions that the government had yet to answer surrounding trade, including on ID marks for Northern Ireland, for example.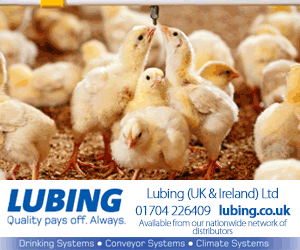 There remains no clarity surrounding the movement of live animals between Great Britain and Northern Ireland, Mr Griffiths added.
'Fundamental questions'
"British poultry meat producers cannot be ready for the end of the transition period while government is failing to answer fundamental questions on the detail of trade.
"We simply have not been told what the right paperwork is or some of the detail of what it should contain.
"To avoid any disruption at the borders, we urgently need answers from government on the scenario that we should be preparing for.
Food security
"Taking back control should not mean penalising British producers and undermine our national food security."
"We are extremely concerned about the current lack of clarity with regards to the structure of our future trading arrangement with the EU – we must know if we are working towards a free trade agreement or one based on WTO terms.
"Businesses cannot proceed while uncertainty about our direction of travel continues, and we foresee huge disruption at our borders, particularly in the movement of food.
Prioritisation
"While we welcome the prioritisation of our high-value breeding stock such as day-old chicks, we remain seriously concerned about the lack of prioritisation of other highly perishable products including fresh poultry meat and hatching eggs.
"We want to work closely with the Government over the coming months to ensure poultry meat businesses have got all the answers they need to be fully prepared for the changes ahead."