THE PAST six weeks of lockdown and the preceding panic buying have presented unique challenges for the poultrymeat and egg sectors.
The pandemic has truly touched every part of the UK and the lives of everyone living in it – and far beyond.
With the news that PM Boris Johnson is to outline how the country may step down the toughest restrictions, we thought it was an appropriate moment to recognise how poultry companies and farmers have stepped up to help the NHS, food banks and others throughout the crisis.
This list is far from comprehensive – we are happy to consider any photos and details of things we have missed.
Email submissions to editor@poultry.network
Fare Share
Fare Share is the largest charity in the UK fighting hunger and food waste. It has had a long partnership with the poultrymeat industry through the British Poultry Council.
A spokesperson for the charity said that, between mid-March and late April it had received enough poultry to create 250,000 meals – a fourfold increase on usual volumes.
Gafoor Pure Halal
Preston-based poultry business Gafoor has been donating emals to NHS staff at its local hospitals since early on in the crisis.
The Vaza family also pledged £100,000 to the Lancashire Teaching Hospitals NHS Foundation Trust and offered free use of the Imperial Banqueting Suite that it co-owns.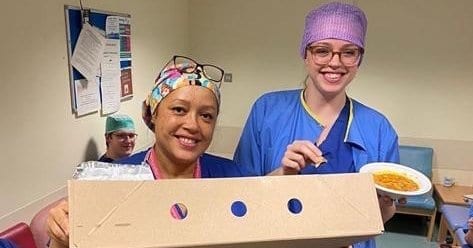 Moy Park
Moy Park, along with several other businesses, is cooking thousands of meals for vulnerable members of its local communities.
Moy Park's culinary team in Craigavon has turned its new product development kitchen into a production line.
The firm is creating 1,000 healthy, nutritious meals a week to be distributed by charity The Resource Centre Derry during the coronavirus crisis.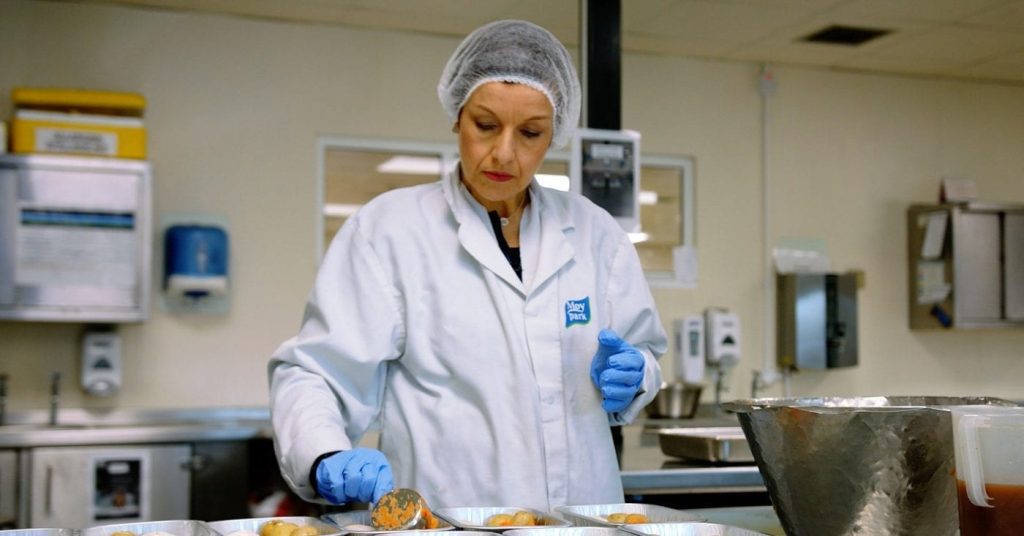 2 Sisters Food Group
Across the company a wide range of support for key workers took place, but in the poultry division chicken has been donated to celebrity chef Tom Kerridge's 'Meals from Marlow' initiative.
Soanes Poultry
The Driffield poultry business has been donating chickens to staff at the town's care homes, as well as Hull-based charity EMS ltd.
It also loaned a van and driver to help a local food business, Rafters, manage its delivery workload.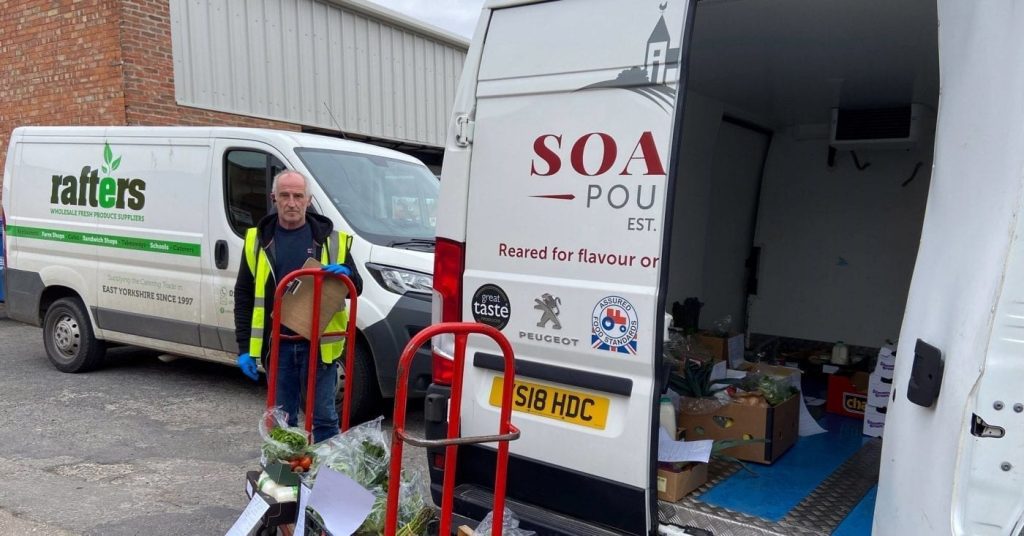 British Egg Industry Council
The BEIC worked to with the HelpNHSHeroes project to offer hospital staff access to food parcels that would save them going to supermarkets at the end of busy shifts.
The initiative offers workers a food box designed to feed a family of four for two days, and is sold at cost price.
Noble Foods
The UK's largest egg integrator said it had the opportunity to be a "small part" in supporting supporting the Arsenal F.C Foundation and HIS Church to deliver Happy Eggs to the community in Islington.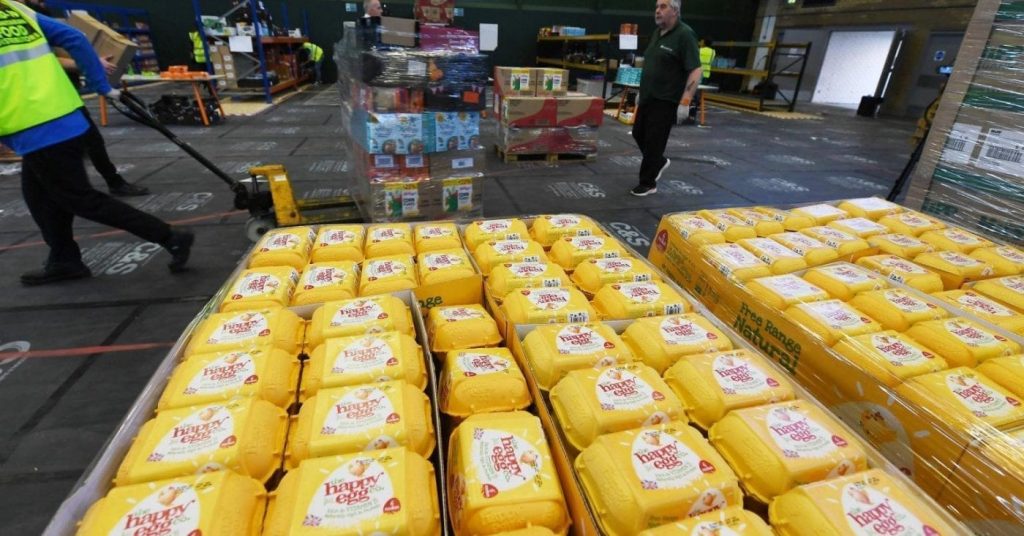 Clarence Court
CLARENCE COURT owner Adrian Gott donated more than 5,000 eggs to NHS staff after recovering from coronavirus himself.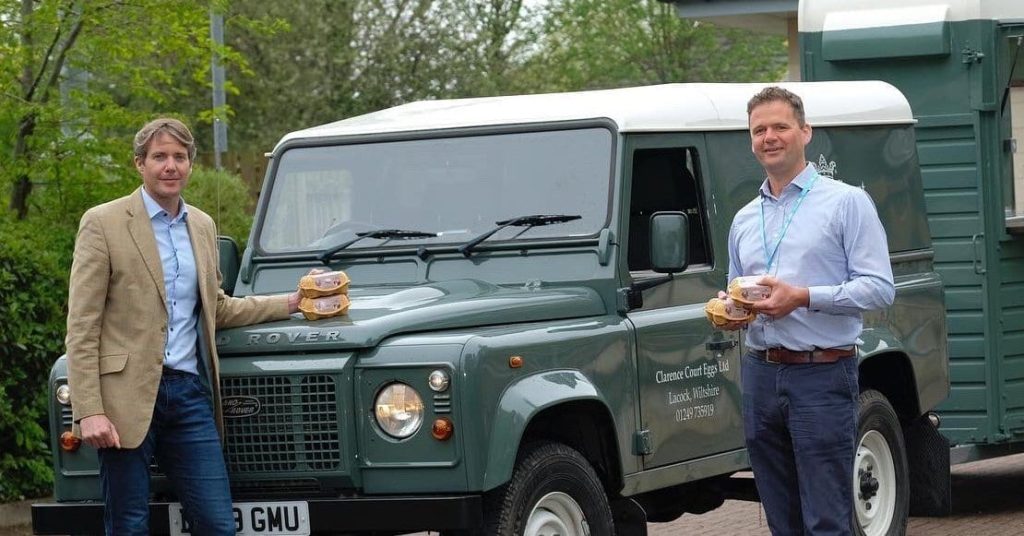 Vencomatic
Poultry equipment specialist Vencomatic donated 600 top spec FFP3 facemasks to James Cook Hospital in Middlesbrough, and supplied hundreds of FFP2 masks to care homes across Teesside.
Rosehill
Poultry vaccination specialists Rosehill have been making weekly donations to their local hospitals – from biscuits, tea and sweets to hand cream.
Potters Poultry
The team at Potters have been supplying masks to their local hospital and arranged a delivery from Warburtons for them.
Potters also donated a supply of gloves to a local GP surgery.
---
Any other companies donating their time or expertise to help combat the coronavirus crisis? Then let us know by emailing editor@poultry.network