Rapid access to timely and quality supply chain data is delivering significant cost and sustainability benefits for egg producer Skea Eggs.
Data capture is all well and good, but the quality and timeliness of the data and how it is interpreted and communicated is critical.
See also: View more from the Poultry.Network Sustainability Hub
Northern Ireland's Skea Eggs has found switching from manual data collection to a tailored software solution is benefiting financial performance, sustainability and environmental targets, and helping farmers to focus more time on the bird's welfare and performance
Previously, capturing data was a tri-weekly job, says agriculture director Harold Richmond. Workers needed to manually collect and centralise data from 250 flock houses on 120 farms.
"It involved a lot of labour. We were looking for a system that could negate that input, collate the data and make it accessible at the click of a button.
"The software has been a major leap forward for us," he adds "It captures farm performance, grading, intake and payment data, and it offers perceptive analysis in an intuitive format."
The egg packer
Skea Eggs supplies 10 million eggs a week to nearly all the major UK supermarkets. It turns over £60m annually, operating a contract farm production system, stocking 1.6 million birds across 120 farms, with a further 20 units rearing pullets.
The company was founded in the 1970s by managing director Matthew Hayes, supplying eggs to its first retailer Morrisons towards the end of the decade. It was recently acquired by the Ready Egg Group.
Skea started working with software company Unitas, which was founded 25 years ago, initially supplying software to Northern Ireland's food sector.
Unitas and Poultry Manager
Asked by its existing poultry customers to help centralise their farm suppliers' data, Unitas launched the first version of Poultry Manager in 2005.
Now, its software is managing thousands of flocks worldwide, including a substantial share of the premium egg market in the USA.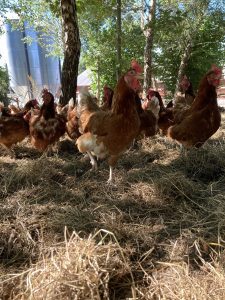 "Poultry Manager is designed to be a complete data integration system," says Unitas owner and chief executive Chris McCoubrey.
"We aim to bring egg production, grading, forecasting, feed transactions and financial data into one package, maximising outputs and giving clear and easily utilisable information."
Farmers have a dashboard-style interface which was built in consultation with producers, so it is very easy to use.
"They can use it on their smartphone, tablet, desktop, or laptop. While you can't order a taxi with Poultry Manager, we use the same technology as Uber to give farmers the best possible experience.
It even works offline, so if you're out in a poultry shed with no internet signal, you still get full use," says Mr McCoubrey.
Critically, simple-to-interpret graphs are used to compare data against industry standards or previous flocks, giving producers and packers the insight to understand performance and act where necessary.
The ability to customise the software was a big selling point, says Mr Richmond.
"Unitas helped us adopt it gently; we tested the system with farmers, pooled their input and fed back. As a result, we were able to tailor the software to our specific needs."
Benefits
And the benefits seen across the business have been significant, especially for producers. A key improvement is the speed at which farms can view their egg grading data, boosting egg quality.
With a large difference in payment between class A and class B eggs, the financial benefit of identifying and correcting an underlying issue quickly is huge.
Reviewing flock results also plays an important role in managing the farms. "Previously we reviewed all flocks over a three-month period , however as I now have the data at my fingertips, I do it less formally nearly every other day," explains Mr Richmond.
"I review the data, looking for trends and exceptions that we may not want. And then we can act if needed, perhaps advising farmers on management practices or nutrition."
Forecasting
Mr McCoubrey adds: "We also have an egg forecasting module that helps manage supply and demand.
"We see very accurate results from that. Managing those factors is an important element of being sustainable. At a time of high inflation and disease challenge, it has never been more important to control everything within your control."
Another key advantage is the ability to monitor the financial performance of individual flocks.
The software captures key costs like feed and pullets, as well as producer payments and relevant farm expenses.
It then links the data to key performance metrics. "At any time, we can get a snapshot of how a flock is performing, both financially and physically," says Mr Richmond. "It's a massive jump in understanding performance."
Quality data
Recognising a problem in a complex system is easy; understanding why that problem exists can be difficult.
Quality data and analytics can help identify the root cause. "After reviewing their data, one of our customers recognised a drop in egg production," says Mr McCoubrey.
"Before introducing Poultry Manager, they may not have picked up on this quickly.
Subsequently, the drop was investigated, and the problem resolved quickly – feed was tested, a problem was found."
Labour is another cost centre that has seen a real return on investment due to quicker and more accessible data collection, releasing efficiencies of around two labour units annually at Skea, to be re-invested in other parts of the business.
There is the added benefit of improved staff morale and retention.
Developments
With one eye firmly fixed on the future, Mr McCoubrey sees potential for early detection of health and welfare issues.
"At the recent Egg and Poultry Industry Conference, it was discussed that Key Performance Indicator (KPI) analysis could reduce avian influenza (AI) diagnosis time by as much as three days.
"We can train the software to ask the question, what should we be looking at for any given health and welfare issue? And can we flag it?"
Currently, AI is having a direct impact on producers' ability to transport eggs if caught within a designated AI zone.
Swift access to KPI data can help reduce movement timelines. "If farms are caught in one of the zones, then a license is required to ship eggs after a standstill period," says Mr Richmond.
"To issue a license, authorities require basic performance figures for the past seven days. The Unitas system allows you to do that in a blink of an eye."
Clarity
Providing clarity throughout a distributed network has its own benefits, explains Mr McCoubrey.
Streamlining data flow and interpretation naturally improves efficiencies.
If a business can be more efficient, it becomes more sustainable.
And in today's marketplace, collecting timely and trusted supply chain data allows for effective Carbon Mapping of the supply chain, supporting Retailers and Brands to better communicate with their consumers.
"We believe you can't sell food without understanding farm data prior to the product reaching the retailer and the consumer."
Sustainability
And for Skea, the marketing strategy is simple. "We want to sell as many eggs as profitably as possible while growing into new markets," says Mr Richmond.
And the relationship with Unitas is accelerating the drive for greater environmental sustainability.
"Using Poultry Manager we've been able to supply historical data for carbon footprint calculation, drawing a line in the sand and challenging ourselves to improve.
"It enables us to quickly identify trends and act if necessary, helping us strive for greater efficiency and sustainability to compete in a volatile global market."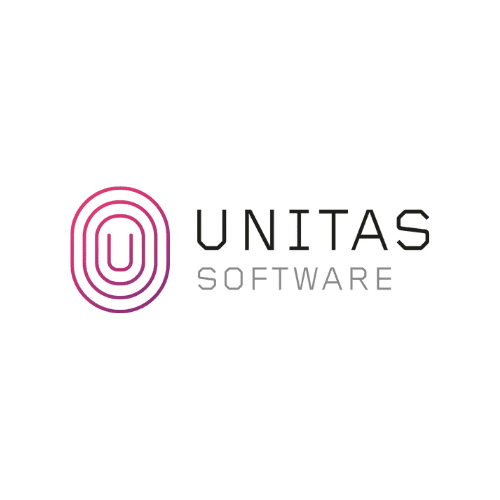 Poultry.Network Sustainability Hub
Unitas Software is the software partner of the Poultry.Network Sustainability Hub. Find out more.
The Poultry.Network Sustainability Hub is a project showcasing and supporting the UK's poultry sector as it moves to a more sustainable future. Find out more here.
All our Sustainability Hub Sponsors