UKRAINIAN agri-giant MHP has made its most significant inroads to date into the European poultrymeat market with the purchase of Slovenian integrator Perutnina Ptuj.
The deal was announced at the end of February and has been cleared by relevant competition authorities. It is understood MHP agreed to purchase more than 90% of the business for a reported USD$100m.
Perutnina Ptuj is the largest producer of poultrymeat and poultry products in Southeast Europe, and is the first vertically integrated business that MHP has bought in continental Europe.
A KPMG analysis said: "The transaction, which should enable MHP to realise certain synergies, is consistent with its desire for international expansion, and reflects the improving financial strength and growing confidence of Ukraine's larger companies."
'Europe's fastest-growing poultry producer'
MHP chief executive Yuriy Kosyuk said it confirmed the business as Europe's "fastest-growing poultry producer" and "represents a major strategic step in making the company a significant player in the global poultry business".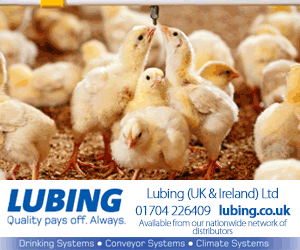 "We are pleased to conclude this deal and put into action our ambitious plans, which will bring direct benefits to employees, farmers, local communities and the wider regional poultry industry," he added.
"We are certain that Perutnina Ptuj will have a bright future as part of this exciting partnership."
Additional resources