A NEW report from the Centre for Innovation Excellence in Livestock (CIEL) has highlighted areas livestock production could target to cut carbon emissions and reach net-zero goals most effectively. 
There remains a significant gap between targets for carbon dioxide equivalent emissions and currently available technology and practices. 
See also: More from the Poultry.Network Sustainability Hub
CIEL has previously produced two reports on achieving net zero ambitions within the UK livestock sector. 
A "sobering" conclusion from these reports was that for the ambitious goal of a 64% reduction in carbon dioxide equivalent emissions, current technology and practices could only deliver a 24% reduction at "high uptake rates". 
The remaining "emissions reduction gap" requires new technological, services and management innovations. 
Management
Mark Young, innovation specialist at CIEL, said: "Obstacles must be removed to improve uptake of known strategies for reducing emissions, and a systematic approach implemented to create an enabling environment that will accelerate further innovation within the sector.

"The areas highlighted in this report are where a major proportion of resources should be focused to deliver the additional emission reductions needed. 
"We expect these reductions will come from lower emission feed production systems, increased feed efficiency, improved animal health and greater nutrient circularity. 
However, the report highlights the substantial change required if the UK's livestock industry is to achieve its net zero target for 2050. 
"Farmers shouldn't be expected to deliver this on their own. They will need support to implement both known strategies to reduce emissions and new strategies to bridge the gap we have identified." 
To download a copy of the report, Net Zero & Livestock: Bridging the Gap, visit – https://cielivestock.co.uk/expertise/net-zero-and-livestock-bridging-the-gap-july-2023/ 
Poultry.Network Sustainability Hub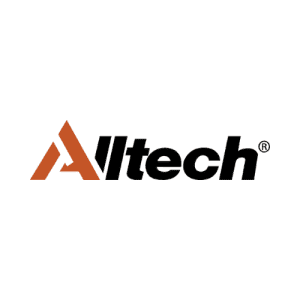 Alltech is a partner of the Poultry.Network Sustainability Hub.
F
ind out more.
The Poultry.Network Sustainability Hub is a project showcasing and supporting the UK's poultry sector as it moves to a more sustainable future.
Find out more here.
All our Sustainability Hub Sponsors