COMPANIES continue to transition their egg sourcing to cage-free systems, according to the sixth annual EggTrack report from Compassion in World Farming.
There are 232 companies monitored in EggTrack, of which 103 operate globally, 52 operate only in North America or the US, and 76 operate in Europe (including the UK).
See also: Wholesalers scramble for egg as laying flock shrinks
The report is compiled by asking businesses to self-report their progress against cage-free egg commitments.
Of the 232 companies, 175 (75.4%) reported progress, an increase from 71% in 2021, with an average 79.1% transition to cage-free.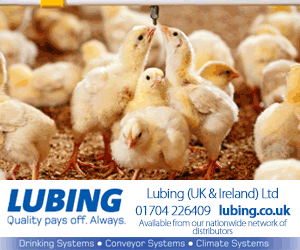 Of the companies that reported global progress, their cage-free sourcing increased from 55.2% in 2021 to 63.1% in 2022.   
And brands such as Pizza Express, Royal Caribbean International, The Cheesecake Factory, Wyndham Hotels & Resorts, and Yum! Brands made new global commitments to moving away from caged eggs.
'Forging ahead'
Tracey Jones, global director for food business at CIWF, said: "Despite difficult economic times, companies are still forging ahead with their cage-free commitments which should be applauded.
"It's fantastic to see an increase in global commitments from leading companies who are showing a reasonable transition to cage-free."
The full report is available at the EggTrack website