A KEY part of the poultry sector's move to net-zero will be in improving the sustainability credentials of feed – the biggest input in chicken or egg production.
See also: Three ways slower-grown poultry might reduce its CO2 emissions
"Producing food sustainably is a responsibility for the whole supply chain, and as a feed manufacturer, our role sits at the heart of this food production supply chain, and we take this very seriously.
"Over the years, we have become more efficient with feed formulations with less typical 'overages' and only include what is really needed.
"Soya remains a valuable source of protein in poultry nutrition as it's cost-effective and contains digestible amino acids, which deliver growth results to meet the increasing demand for protein in the UK and beyond.  "However, sustainable sourcing is essential to ensure that livestock production does not contribute to deforestation.
Sourcing
"The soya bean meal used in our poultry feed is covered by certificates – sometimes referred to as credits from responsible soya schemes which meet European Feed Manufacturer's Federation (FEFAC) Guidelines. 
"All our certificates are purchased from schemes which also meet the requirements of Desired Criteria 34. of the Soy Sourcing Guidelines.
"We are committed to continually enhancing our soya certification.
"Therefore we purchase Area Mass balance certificates for our customers to provide assurance that the land on which soya has grown has not been deforested in the past 20 years.  This approach helps lower the impact of a farm's carbon footprint, and we ensure enough are purchased to cover the soya we source from South America.
Dietary refinement
That said, we have already managed to reduce soya in our diets by 10%, with a laying hen diet typically sitting at 8% soya content – twenty years ago, a typical layer diet would have contained up to 20% hipro soya. 
"Using more effective synthetic amino acids and more readily, competitively priced alternative proteins, such as sunflower meal, has enabled us to do this. 
"The nutritional value of sunflower meal has become better understood, and our confidence to use the material has grown because of investment in trials, thus allowing higher inclusion rates into our diets. 
"We have learned about the value of fibre fraction in sunflower meal, so this material has gradually displaced hipro soya from our diets. 
Phosphorus
"Our feeds also contain less phosphorus – an organic reduction over the years which has come about because of the commercial availability of phytase enzyme, which, when added to the bird's diet, helps release phosphorus bound in plant storage molecules that would otherwise be resistant to the birds own digestive capability. 
"By making more of the phosphorus inherently present in macro ingredients available to the bird, we have reduced our reliance on mineral phosphate whilst still meeting dietary phosphorus requirements.
"Indeed, some laying hen diets fed in the latter stages of the bird's productive life will not need to contain any mineral phosphate at all. 
"So, with a greater understanding of nutrient requirements and more precise diet formulation and feed programming, has resulted in a decrease in total dietary phosphorus content of laying hen feed of around 25%, and between 50% to 100% reduction in mineral phosphate usage in diet formulation
"Phytase enzyme has also allowed reduction in mineral phosphate content of other categories of birds such as broilers and turkeys, where the inclusion of the enzyme has typically displaced around 6kg per tonne of mineral phosphate across all dietary phases.
Alternative protein potential
"Alongside the responsible sourcing of soya, we are also driving research into the next generation of alternative proteins and exploring alternative sources to reduce dependence on soy. 
"For example, we conduct research into the use of raw materials produced in the EU, such as sunflower and rapeseed meal. We are also investigating newer initiatives, such as algae and insects, which have a particularly high protein count. 
"We know that by-products from food production are a suitable food source for insects, which on their own have little nutritional value. However, insects can convert them into high-quality proteins, amino acids, and vitamins. 
"Microalgae is another innovative protein being explored; however, still in its infancy, more research projects are necessary for it to provide a realistic, reliable alternative to existing sources.
In the mill
"In the past three years, ForFarmers UK has improved its milling processes, such as replacing mill parts with more energy-efficient systems. 
"This has resulted in using less energy per tonne of feed and reducing the mass of greenhouse gas emissions – from 2020, we've managed to reduce our UK emissions from a combined 33.22 to 30.18kg of CO2, per tonne of feed. 
"The biggest energy user in the process is pressing, so we are constantly striving to ensure we are using our equipment efficiently, honing our formulations, and ensuring our people are trained to make the pressing process smoother and use less energy.
"For Farmers is well placed to help the livestock sector to reduce its environmental impact as part of our 'Going Circular' sustainability strategy and have set specific targets, including our commitment to using 100% responsibly sourced soya in all markets by 2025." 
Poultry.Network Sustainability Hub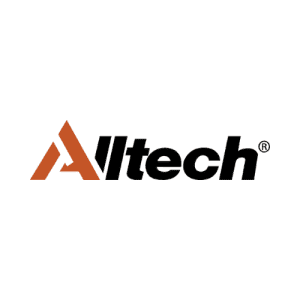 Alltech is a partner of the Poultry.Network Sustainability Hub.
F
ind out more.
The Poultry.Network Sustainability Hub is a project showcasing and supporting the UK's poultry sector as it moves to a more sustainable future.
Find out more here.
All our Sustainability Hub Sponsors