One evening, when sitting having dinner with my 4-year-old son, he declared, "Mummy, daddy, I've decided. I'm going to be a farmer!" (it was a fireman on Tuesday). While both are noble professions, given my career in agriculture, it got me thinking about the former. For the purpose of this example, say my son starts his agriculture career at 18 – it will be 2036, and we will be at the halfway point on our journey to reach the UK's commitment for net-zero by 2050. Although 14 years may seem like an eternity to a four-year-old, it is an observation, with the blessing of advancing years, that 14 years can go by in a flash, and I wonder what farming towards net-zero will look like?
Technology's role
Will it be sensors, Artificial Intelligence, geothermal, hydrogen, insect protein and solar panels galore? Will we have opted for sustainable intensification, regenerative agriculture, land sparing or land sharing? Will we have managed to agree on the definition of 'sustainable' by then? I think most people in this area can agree that there are a lot of questions and not too many easy answers. However, from my perspective as Head of Research and Development for a major food company and a bridge between industry, academia and business, I am aware of the collective of creative people who are wholly focused on working these answers. Having grown up on a farm, I developed a keen interest in the natural world which led me to study biology.
The next generation
I have spent much of my working life trying to find the equilibrium between food production and good environmental stewardship. Now, I have a vested interest in providing a better landscape for the next generation. Personally, I am very aware that in my research role, still early-ish in my working life, that a focus on net-zero and sustainability will dominate my career and that of my peers. To be honest it can be quite daunting – it is up to us to sort this out, find solutions and deliver for society. However, I strongly believe that together we have the skills and collective determination to overcome the 'too hard to solve' box that sustainability can often be placed in. Your focus does not have to start with a big bang, it can simply be making a concerted and unified effort to communicate relevant knowledge and 'know how' in an accessible way and then implement what we already know to work.
Engagement
In tandem with that, we know our sector the best, but we need to engage with a wide range of people from outside our usual networks to push for novel applications and technologies. We must also be more ambitious, not everything will work, but as long as lessons are learned, then there is no failure. Finally, we must ensure we attract, support, encourage and educate today's aspiring 4-year-old farmers and supporting professions in the skills they will need in this new era of sustainable agri evolution.
Poultry.Network Sustainability Hub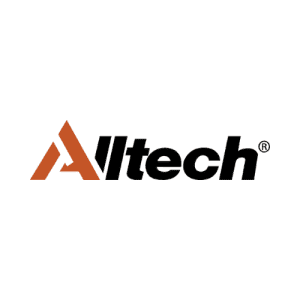 Alltech is a partner of the Poultry.Network Sustainability Hub.
F
ind out more.
The Poultry.Network Sustainability Hub is a project showcasing and supporting the UK's poultry sector as it moves to a more sustainable future.
Find out more here.
All our Sustainability Hub Sponsors