NORTHERN IRELAND'S agricultural minister Edwin Poots has said a poultry farm break in an subsequent occupation was 'highly irresponsible'.
Poultry farmers in the country are recovering from avian influenza outbreaks over the winter, as well as battling cases of Infectious Laryngotracheitis, making biosecurity critical.
See also: Litter management and vaccination to control ILT outbreak in Northern Ireland
In early July, activists associated with the Meat the Vegans movement entered a broiler farm in Co Armagh and live-streamed the incident across social media channels.
They claimed that they wanted to remove 30 birds that they identified as 'sick' for treatment with a vet.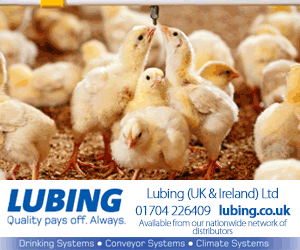 In response to the incident, agriculture minister Edwin Poots said: "The Department is aware of trespassing on a poultry production site in Magheralin, County Armagh.
'Significant stress'
"This is highly irresponsible and has the potential to cause significant stress to the farming family, disturbance of the poultry and animal welfare issues as well as being a serious breach of biosecurity procedures – and given the outbreaks of Avian Flu and ILT this year, it is absolutely vital these are maintained for the health of the poultry and to allow the sector to trade.
"I understand the PSNI is involved and expect that the full rigour of the law will be applied."