2021 will go down in memory as a year of remarkable challenge for many in the poultrymeat and egg sector.
The covid pandemic, Brexit and inflation all presented unprecedented challenges but, by and large, both sectors managed to keep food supplied to supermarket shelves – a remarkable achievement.
See also: Do you supply the poultry sector with a product or service? Ask for our 2022 media kit today and discover how we can work together in the New Year.
For Poultry.Network it has been a year of expansion – we have grown our readership, ran both online and in-person events and grown our team.
Here, we round up some of the most significant news stories of 2021. Rather than dwell on the difficulties, we have tried to highlight more positive developments.
January
One of the first stories we covered in 2021 was the outrageous news that Samantha Cameron, wife of former Prime Minister David Cameron, shared a photo of hens ranging
amidst a housing order.
As now, avian influenza was a significant concern, with the news that highly pathogenic avian influenza had been confirmed in Northern Ireland for the first time.
Later in the month, Americans sat down to scoff 1.42 billion chicken wings over the Superbowl weekend, and Germany voted to ban male chick culling.
Back in Britain, lorries full of poultrymeat were being turned back from Europe's border because of serious teething problems with the newly implemented Brexit agreement.
February
As February approached, the Welsh government announced a significant tightening of its nitrate controls.
Research released by the AHDB suggested turkey sales were lower at Christmas 2020 as shoppers were restricted to smaller gatherings.
But it was better news for organic chicken and egg producers – the sector recorded double-digit growth in 2020.
And figures revealed that free-range egg producers enjoyed a 12% lift in average farmgate egg prices in 2020.
Waitrose launched a unique app that monitors farm animals" emotional wellbeing'.
The end of February saw the publication of one of our most popular articles in 2021, detailing how Crown Chicken moved to 100% on-farm-hatching.
March
Pressure grew from both the NFU and British Poultry Council over the challenges that proposed changes to transport times could present the poultry sector.
Away from the poultry sector, the UK government announced its Roadmap Out of Lockdown.
We reported improved egg prices because of confidence returning to the economy.
Kelly Turkeys kicked off its 50-year celebrations, and a bullish Paul Kelly said he was looking forward to the coming season.
Traditional Norfolk Poultry also broke the ground on a £5m expansion that it said would double capacity.
And a major new piece of research that offers farmers strategies for reducing injurious feather pecking in laying hens was released.
Videos linked with the research were also published.
With in-person events still banned, we teamed up with Alltech to broadcast two webinars looking at gut health in broilers and laying hens.
And by the end of the month, the housing order imposed on poultry ended, before the end of the 16-week derogation that packers had feared could lead to eggs being downgraded to barn.
April
With April came the news that In Ovo, a Dutch start-up, had hatched 150,000 laying hens without culling male chicks.
British Lion launched a petition calling on supermarkets to back British eggs, a petition that turned out to be one of Change.org's most popular, with more than 35,000 signing it.
Feed prices eased back in April, by our estimations, only to shoot up again as the year progressed.
Asda said it was introducing new packaging for its poultrymeat products that would save 450t of plastic a year.
And towards the end of the month, the sad news that much-loved veteran of the poultry sector Winston Westcott had passed away.
May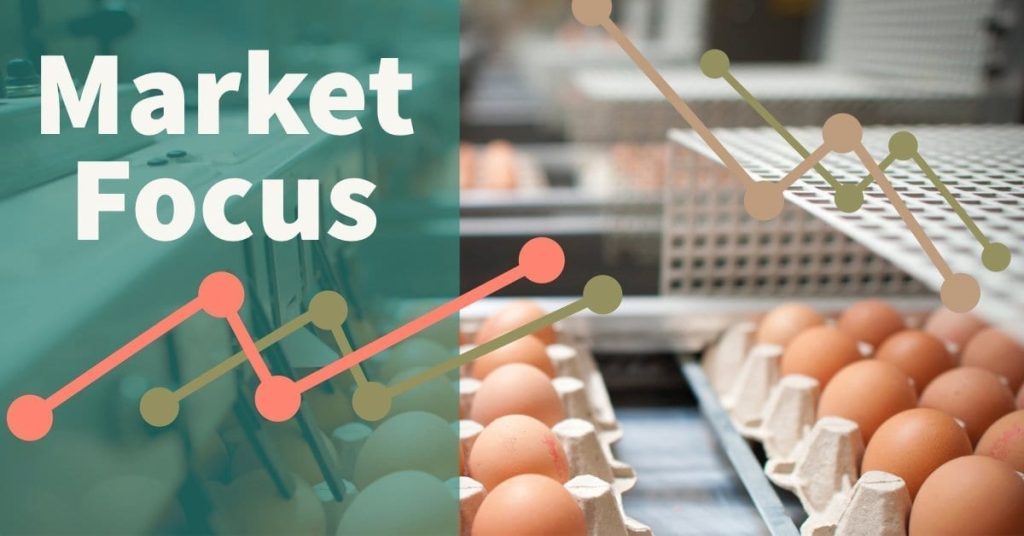 The Poultry.Network team expanded, with sales manager Graeme Lea joining.
In early May a popular article published on the site was a guide to coccidiosis vaccination from MSD's Andy Payne.
The egg market slowed in the weeks before 17 May, when indoor hospitality was permitted once again.
In Poland, avian influenza continued to have a significant impact, with a total of 10 million birds culled over the winter season.
Cobb's John Vincent retired after a 38-year career in the poultry sector.
The Pig & Poultry Fair team hosted a virtual day of webinars.
At one, a new report from the British Free Range Egg Producers Association (Bfrepa) suggested that bought-in feed can take to up more than 85% of an egg's carbon footprint.
Soon after, the Avian Influenza Prevention Zone was lifted.
Noble Foods sold it's Gu Pudding business, and poultrymeat sales were up nearly 40% at Cranswick.
Abroad, France said it would consider avian influenza vaccination after record cases, and a lab-grown chicken firm won a record $170m funding.
A fantastic video was produced by journalism student Bethan Edwards showcasing the UK's broiler sector.
June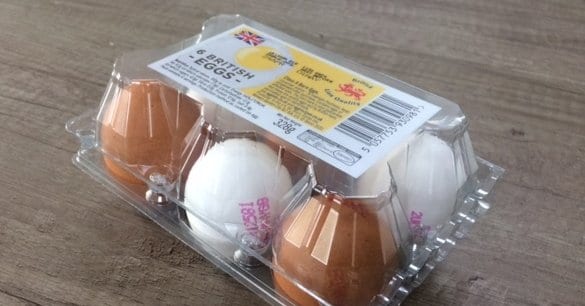 June saw an infectious laryngotracheitis (ILT) outbreak on 14 commercial poultry farms in Northern Ireland.
Tesco expanded its offering of white eggs by selling mixed colour packs in stores served by the supermarket's Peterborough depot.
And the news hit that 25% of the UK's poultry supply chain was signed up to the Better Chicken Commitment (BCC).
We looked in some detail at companies producing alternative protein sources for poultry feed.
Despite warnings from the poultrymeat sector, chick placings showed strong expansion in May.
As the Open Wing Alliance reported more than 85% of companies worldwide had fulfilled their pledge, Italian egg giant Eurovo made a significant pledge towards the practice.
And Nando's in Europe made a significant commitment by signing up to the BCC.
July
We reported the latest on European moves to allow Processed Animal Proteins into diets just as Tesco threw its weight behind insect production for poultry feed.
July also saw a major development in Europe – more concrete plans to ban colony caged hens.
The European Commission said it would table proposals to phase out the system by 2027 following a petition signed by a million EU citizens.
Marks & Spencer brought forward its move to the BCC to Autumn 2022, and said any processed and ingredient chicken would meet the standard by 2026.
St Ewe's Free Range Eggs won a national listing in Morrisons stores for its new liquid egg white offering, marking a significant milestone for the firm in diversifying into processed egg products.
MSD, having acquired sensor platform Poultry Sense, launched the new technology into the UK market.
And both Draper Ventilation and Annyalla Chicks said they were expanding. (The Lakes Free Range Eggs also posted strong revenue growth).
August
The 'pingdemic', which saw huge numbers of staff isolating, hit a high point, and Soanes Poultry managing director Nigel Upson was the latest to warn of a labour crisis in the poultry sector in an appeal to his local MP.
British Poultry Council chief executive Richard Griffiths said chicken shortages in restaurants were a result of changes to immigration policies post-Brexit.
Chick placings reflected a drop in confidence by this point, with July recording the first fall in birds placed this year.
According to Defra, the number of day-olds placed on farms was down by an average of more than 300,000 a week in July (the figures were released in August) compared with the same month in 2020.
In a significant move, Red Tractor approved the Hubbard Redbro for its enhanced welfare chicken scheme, a breed that is also compliant with the BCC.
We published our first poultry prospects video in partnership with Alltech, featuring free-range egg producer Henry Gibbs.
Alternative egg assurance scheme, Laid In Britain, received recognition from the Food Standards Agency.
It means eggs produced under the scheme are deemed safe to be eaten by infants, children, pregnant women and older adults, either raw or lightly cooked or within foods containing them.
At the same time, data from Defra suggested UK output of free-range eggs climbed for the fourth quarter in a row to reach 355,000 cases a week – a record high.
September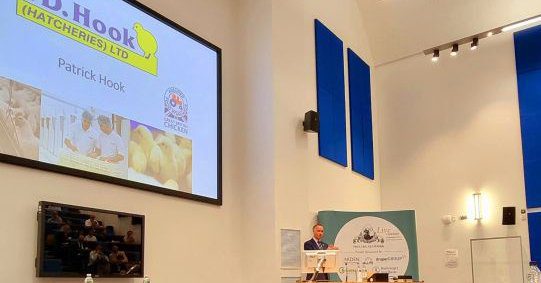 Henry Smith, a patron of the Conservative Animal Welfare Foundation (CAWF), introduced a Ten-Minute Ruling bill attempting to push through legislation to ban cages for egg-laying hens.
We published a guide to biofilms in water lines.
And how poultry-specific LED lighting can benefit broiler and laying hen performance.
By now, cases of avian influenza had begun to pop up in Western Europe.
There was a CO2 shortage facing poultry processors after two fertiliser factories that produce the gas as a by-product were shut down as rising gas prices made their operation unviable.
The government intervened, and production started again – but with the price of this crucial gas significantly higher than it was.
We hosted the poultry industry at Harper Adams at what was the first in-person gathering for the sector for more than 18 months.
A highlight for the team at Poultry.Network.
October
One of our most popular articles this year was published in early October, How broiler drinker set-up can influence litter quality.
The team at LJ Fairburn's completed the National Three Peaks Challenge and raised close to £25,000 for charity Farm Africa.
French poultry giant LDC Group bought Capestone Organic Poultry for £28m.
2 Sisters Food Group's president Ranjit Singh made an intervention that was widely reported in major media outlets, saying that shoppers would face higher prices for chicken because of inflationary pressures.
Later that month, Mr Singh's private office announced the acquisition of Banham Poultry.
Egg packer Stonegate listed the UK's first carbon-neutral eggs into Sainsbury's.
Defra chick placings revealed that the UK turkey sector was rearing more than a million fewer turkeys this year.
The sad news reached us at the end of the month that industry stalwart Jim Hunnable had passed away.
The first of many detections of H5N1 avian influenza this year was confirmed at a wildlife centre near Droitwich Spa, Worcestershire.
The Dutch government ordered birds indoors after its first confirmed case – just three months after lifting the previous winter's housing order.
November
Free-range egg producers warned that they 'urgently' needed a price rise to reflect inflationary pressure on their businesses.
In November, wheat prices hit near-record highs, driving ration costs to astronomical levels.
And the broader egg market struggled to find balance as the transition away from colony egg accelerated.
Bernard Matthews said it had managed to recruit 900 temporary seasonal workers in a visa scheme that the government had announced at the last minute.
At a virtual Epic conference, PD Hook chairman James Hook suggested a reduction in stocking densities could help to differentiate British chicken.
We published our second poultry prospects video in partnership with Alltech, featuring free-range egg farmer Ivory Arden.
On 29 November, a housing order came in as cases of avian influenza continued to escalate.
Morrison's said it would install 10 insect 'mini farms' on its free-range egg farms as part of a drive to make them carbon-neutral. Black soldier fly larvae will be fed on vegetable waste from the supermarket's supply chain.
December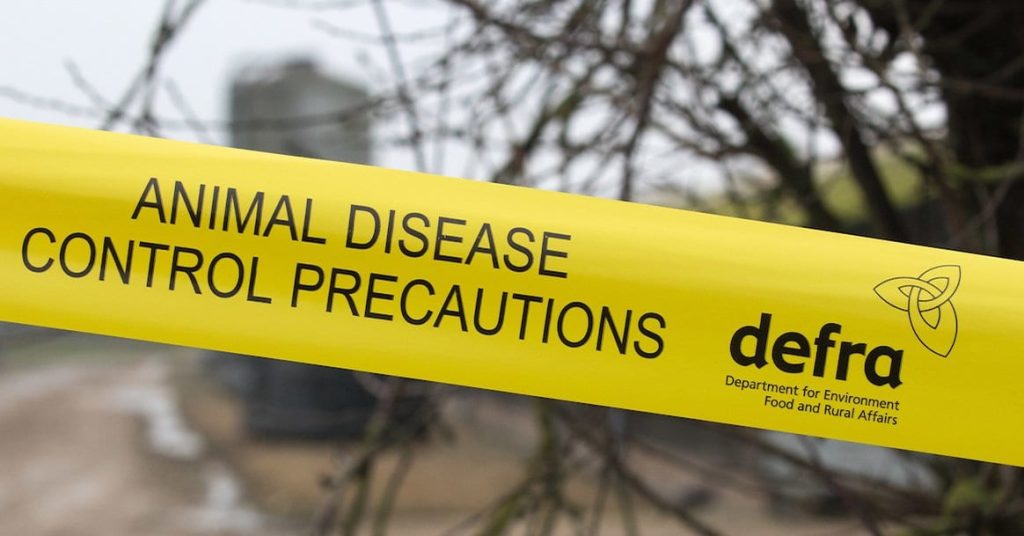 The usual busy period for the egg market failed to materialise this year. Colony egg prices were well supported because of depletions, but free-range eggs traded at about 25p/doz lower than a year earlier.
Feed prices continued to rally, with wheat hitting another record high.
Premier Nutrition reported that protein levels in both wheat and barley are, on average, lower than in previous years, with significant regional variation.
P.D Hook Breeders North won this year's Ross Flock Awards by achieving 173.93 chicks per hen housed (chicks/HH), outdoing their 2019 winning result of 167.97 chicks/HH.
One of Europe's largest poultrymeat producers, LDC Group, said it was looking for more acquisitions in the UK.
With cases of H5N1 continuing to pop up around the country and clusters of cases appearing in certain regions, we built a single page that is regularly updated with the latest avian influenza news.