ONE of the "most volatile periods" for poultrymeat markets in recent years may be drawing to a close, according to the latest Rabobank analysis.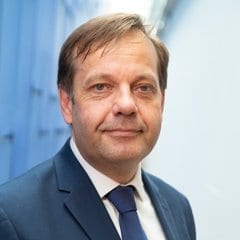 Nan-Dirk Mulder, senior animal protein analyst at the bank said: "The outlook is changing, Rabobank is gradually becoming more optimistic that the market has reached a turning point, with global price levels starting to trend up – especially since global trade conditions have started to improve and have reached a record-high level in Q4 2019.
"Together with more supply discipline, this has led to improved market conditions."
In its latest report, Mr Mulder says he expects global trade to improve throughout 2019, with demand from China, in particular, a major driver.
Chinese pork production could be cut 10%-20% by outbreaks of African Swine Fever, and poultry is the main substitute protein.
But volatility remains, he warns.
America and China may reach an agreement over trade, reopening markets for US producers leading to potential disruption.
Europe-Brazil and Saudi Brazil trade restrictions are also impacting breast meat and whole bird prices, and rumours abound that safeguards may be imposed by Mexico on US chicken, or by South Africa on Brazilian chicken.
Ukraine and Russia are also strengthening their positions, says Mr Mulder, with Russia gaining access to Chinese markets being "a major new factor".