Alltech is a sponsor of the Poultry.Network Sustainability Hub
At Alltech we believe that agriculture has the greatest potential to positively shape the future of our planet.
To be sustainable, we must do much more than indefinitely maintain the status quo — true sustainability is continuous economic, environmental and social progress.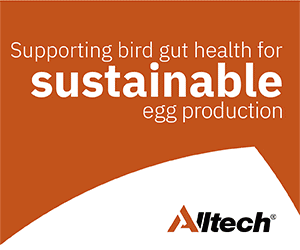 Agriculture is uniquely positioned to support these critical pillars of sustainability, from providing nutrition for all and revitalising local economies to replenishing the planet's natural resources. 
With the advent of new agricultural technologies, the adoption of improved sustainable farming practices and, above all, the ingenuity inherent in the human spirit, a world of abundance can be ours.
Through improving the health of animals and the soil, maximising the value of feedstuffs, increasing the efficiency of the farm and reinvesting in innovation, Planet of Plenty is sharing the sustainable power of science in agri-food.
Uniting the agri-food community in Working Together for a Planet of Plenty™ is at the heart of who Alltech has always been.
Alltech founder Dr. Pearse Lyons wanted to ensure that his business would have an impact on our planet far into the future.
In 1989, he established our commitment to a guiding ACE principle, requiring all of our endeavours to seek the safety and well-being of the Animal, Consumer and Environment.
Today, our Planet of Plenty vision propels our founding ACE principle into the future and into a new world of possibility.
Alltech delivers smarter, more sustainable solutions for agriculture.
Our products improve the health and performance of plants and animals, resulting in better nutrition for consumers and decreased environmental impact of agriculture.
We are a global leader in the animal health industry, producing speciality ingredients, premix supplements, feed and complete feed.
Strengthened by more than 40 years of scientific research, we carry forward a legacy of innovation and a unique culture that views challenges through an entrepreneurial lens.