Aviagen UK is the Poultry.Network Sustainability Hub genetics sponsor
As a global breeding company, Aviagen is committed to animal welfare and sustainability.
Our breeding programme balances traits that are good for our birds, good for poultry producers, and good for the environment.
Aviagen UK plays an important role in fulfilling our "breeding for welfare and sustainability" commitment.
It is home to one of our two global breeding programmes and our European Research and Development headquarters – where ongoing improvement in bird health, welfare, sustainability and performance takes place.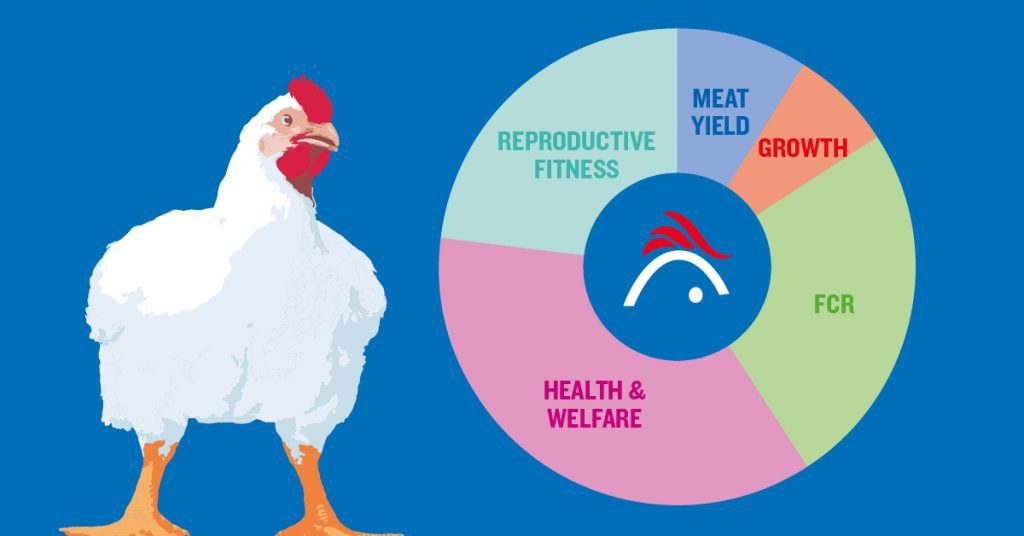 The FCR advantage
As part of our balanced and innovative selection, we have achieved year-on-year Feed Conversion Ratio (FCR) advancements, which bring both environmental and economic sustainability benefits.
Recent FCR improvements mean birds are better at absorbing the nutrients from their feed and, in turn, produce less waste as environmental pollutants.
Over the past 20 years, birds have excreted 28% less nitrate and phosphate.
Less feed also corresponds to lower intake of water, a valuable natural resource.
A healthy 2.5-kilogram broiler today needs 1.4 litres less water than the broiler 20 years ago.
Optimal water consumption promotes the sustainability of poultry production.
At the same time, it maximises broiler health, welfare and performance by enhancing gut health, litter quality and thus footpad health.
Welfare and sustainability really do go hand in hand.
Balancing welfare and sustainability in our breeding programme enables us to contribute to the well-being of birds, the economic success of our customers and the sustainability of the planet.
See more on Aviagen's commitment to Sustainable Poultry Breeding on its website.