Sustainability Hub
A 12-month project over 2023 showcasing how every part of poultry meat and egg farming, packing and processing is moving towards a more sustainable future.
Net Zero
The UK currently aims to achieve net-zero carbon emissions by 2050, with the NFU having a more ambitious target for agriculture of 2040.
Many retailers have set targets that are even more ambitious – and some are already stocking products, such as eggs, that are certified carbon neutral.
But how will these targets change how we rear broilers or keep hens? How will farm infrastructure change, and what inputs will we be using to feed, heat or manage flock health?
The Poultry.Network Sustainability Hub aims to answer these questions with our sponsor partners.
Latest from the Sustainability Hub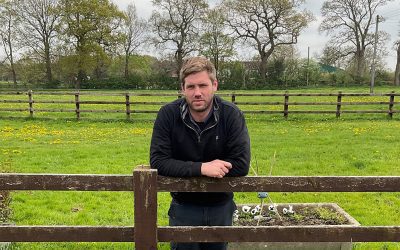 TEN years ago, 25-year-old Harry Shepherd was told he was too young, didn't have enough experience, and wouldn't have a hope in hell of starting a poultry business from scratch.  He did it anyway, and now runs a substantial broiler enterprise. Aaron Finucane reports. ...
Our Poultry.Network Sustainability
Hub Sponsor Partners

 are at the forefront of the journey to Net Zero.