TESCO has announced new five-year feed tracker contracts with its five shell egg suppliers in a move aimed at offering support to the beleaguered sector.
The retailer said its long-term contracts with Anglia Free Range Eggs, Glenrath Farms, Griffiths Family Farms, Noble Foods and Skea Eggs would help "to provide UK egg farmers with the confidence to invest and plan for the future".
See also: Chick placings show laying hen flock size to shrink further
Feed represents 70% of the cost of production on egg and poultry farms and linking the price paid for eggs to the cost of feed gives farmers more security than contracts that offer fixed farmgate prices.
As we have reported, the UK's laying hen flock is set to shrink significantly this year as producers struggle to realise returns on their investments in egg production.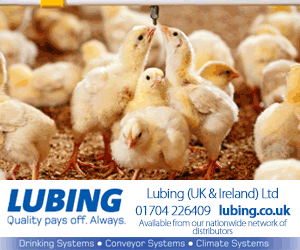 Significant input inflation is leading to many egg farmers losing money on egg sales.
These new contracts will be a relief to those producers within Tesco's supply chain on feed-linked contracts.
UK shell eggs
Dominic Morrey, Tesco commercial director for Fresh, said the move represented a renewed commitment to all of its shell eggs being produced in the UK.
"Like many in the food and agriculture industry, we know the egg sector is facing some challenging market conditions with input costs continuing to increase.
"To provide much-needed support, all of our shell eggs will continue to be produced here in the UK, but we know we need to do more to support our egg farmers.
"That's why I'm pleased to announce long-term contracts with all our UK shell egg suppliers. Taken together with our well-established feed model, we hope we can provide the industry with some confidence and protection during these uncertain times."
Welcome security
Figures in the egg sector welcomed the announcement by Tesco.
Mark Williams, chief executive of the British Egg Industry Council said: "It is encouraging to see that Tesco is taking a long-term and sustainable approach to its egg supplier relationships at a very challenging time when costs are running so high, while the industry continues to balance its commitment to providing consumers with the highest quality eggs at affordable prices for all.
Jonathan Griffiths, managing director at Griffith Family Farms, said: "The Griffiths family are looking forward to working closely with Tesco as part of a new five-year agreement starting later this year, and welcome Tesco's responsible approach to working with UK egg producers."
Challenging times
And Clair Bullen, of Anglia Free Range Eggs, added that the firm had supplied Tesco with free-range and organic eggs for the past ten years.
"The current economic climate is the most challenging it has ever been in all that time. In particular, for the poultry sector; feed, energy and inflation costs are all at record levels and this follows on from the worst season experienced so far for Avian Influenza."