MEFISTO SHOCK is an ultra-concentrated formulation that is biodegradable and carcinogen-free.
The innovative dual power of Mefisto shock contains Deltamethrin, an insecticide known as the most powerful of the pyrethroid insecticides.
Thanks to its powerful effects it has a wide spectrum of activity and long-lasting effect on all surfaces helping to fight against insects including, flies, mites (red mites), dark beetles and ticks to help protect poultry against parasites such as salmonellosis and E. coli.
The powerful insecticide works hard to control parasites that can cause significant financial losses.
With Mefisto Shock you can achieve two treatments in one single application to allow you to help save time and money.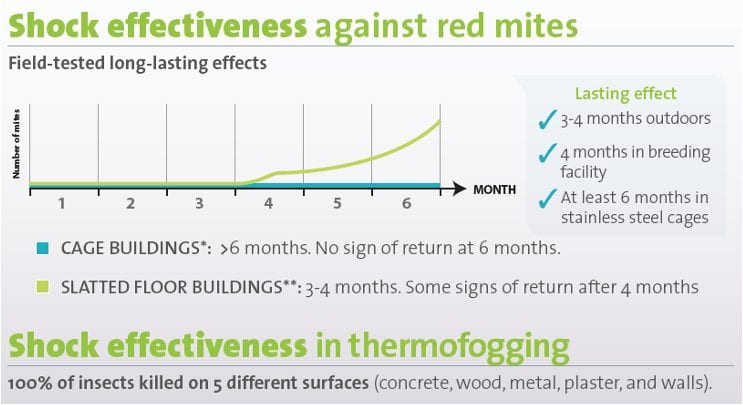 Platinum Programme
To achieve the maximum efficacy on all poultry housing, transport equipment and material the platinum programme works together to ensure your farm is profitable and protected.
The Platinum Programme is the starting point for all farms when reviewing their poultry health and biosecurity procedures.
As food safety is at the forefront of everyones minds it is essential that Biolink can provide you with a programme that is compliant and meets your biosecurity needs.
It is our focus to ensure you receive the best solution possible and this programme enables you to work on safe, high performing and profitable farms.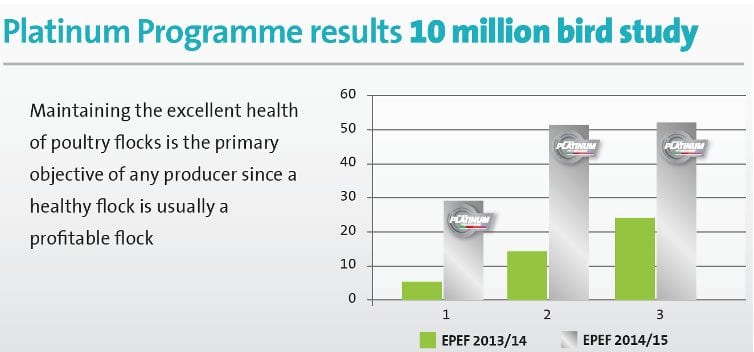 Farmer Case Study
Stubbs End Farm, an egg producer based at Rimmington in Lancashire has previously suffered from Red Mite and according to thefarm manager, Steve, it has "reduced the egg production and indeed profitability on the farm through the red mite irritating the hens and causing them unnecessary stress".
Having worked with Biolink for more than years Steve contacted Howard Kirby, Biolink Technical Biosecurity Advisor who recommended he try a new product on the market, Mefisto Shock.
It has the dual power of an insecticide and disinfectant and could possibly compliment the current Platinum programme Steve was using.
Howard recalls "I introduced Mefisto Shock to Steve as it contains Deltamethrin, a strong insecticide used to fight Red Mite.
"I knew Steve's Hens were suffering with Red Mite and he needed a cost-effective solution as his egg numbers were reducing. He needed something to help his crop maintain good health."
In terms of results, Steve said: "they are above the breeders' standard.
"The Hens came in at 16 weeks and we are at 47 weeks with no sign of Red Mite.
"Mefisto Shock is the best product we have used from Biolink and I would highly recommend it.
When asked about the egg yield Steve was delighted to say "in the last crop we had 319 eggs per bird".
"The expected yield is 312. With this current crop I am expecting to see an increase on the 319."