Tentative signs that the UK egg flock may have finally bottomed out have emerged in the latest chick placing data from Defra.
Figures for day-old pullet placings have now been released for the last two months of the year, which recorded the first monthly rise in chick numbers since August 2021.
See also: 2 Sisters Food Group proposes closure of Llangefni plant
Average weekly chick placings in November in particular rose by 75,000 to 805,000 compared with the same month in 2021, making the highest weekly total since June that year.
It means that the number of birds in the laying flock is eventually set to tick upwards when these pullets reach point of lay in April.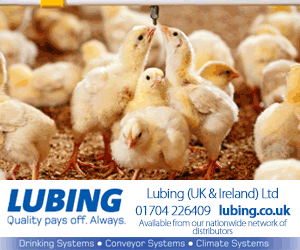 However, as the chart reveals, even in May, it will only mark the start of a long way back if the UK flock is to approach its former size.
Eggs short
The egg market predictably came out of the holiday period in the same condition as it entered it, with eggs in short supply everywhere.
There were no signs of the customary New Year surpluses that once relied on an export drive to shift them.
In fact, the Central Egg Agency found room to increase its board prices even higher on free-range, by some 10p/doz on the top three sizes.
Little surplus
"It's still very tight, very short, very problematic," said CEA's Andy Crossland.
"Packers are trying to buy, but there's nothing out there at the moment."
He said some Continental egg was coming into the wholesale market, but it would need lower demand or higher UK supplies to change things.